Hello dear ones, I was tagged by Jess, Noemi and Mary to do this already christmas themed tag :) The rules are: 1. write a post with at least 5 things you'd like to receive for christmas (a book, a trip, a makeup product, whatever you wish) and mention the blog where this tag originated from – Mercury and who tagged you, write what this tag is about and add the logo 2. Tag other 10 blogs & let them know.
Ciao care, sono stata nominata da Jess, Noemi e Mary per fare questo tag già natalizio :) 1.Scrivete un post tipo questo, in cui indicate almeno 5 oggetti che vi piacerebbe ricevere per Natale (un libro, un gioiello, un viaggio, qualsiasi cosa voi desideriate), citando il blog da cui è partito il tag (Mercury) e quello da cui vi è arrivato l'invito, scrivete di cosa si tratta e le 2 regole con il logo del tag. 2. Taggate a vostra volta almeno 10 blog, avvisandoli di averli nominati!
1.Duality deck by Tanya Bond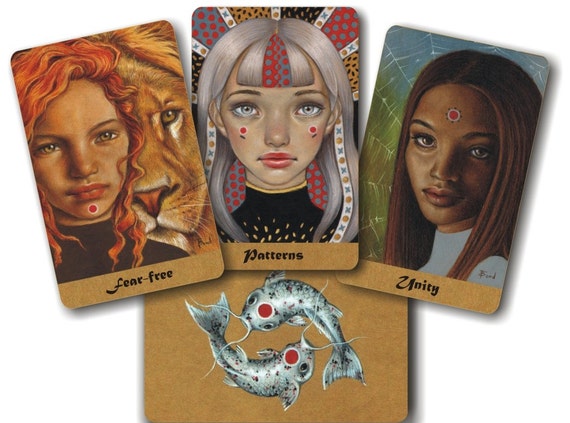 I've been wanting an oracle card deck for a very long time, there are so many to choose from and it's hard to find the right deck for you. This deck is so beautiful and really speaks to me, so I'd love to have it.
Voglio da molto tempo un mazzo di carte oracolo, ci sono così tanti tra cui scegliere ed è difficile trovare quello giusto. Questo è davvero bellissimo e mi sento vicina a questo mazzo, quindi mi piacerebbe davvero averlo.
2. Crystals
It's been too long since I last got some crystals, I need new ones, preferably big and less polished ones.  I'm thinking moonstone, tourmaline, jade, agate, howlite, clear quartz – these are a few examples.
È passato troppo tempo dal mio ultimo acquisto di cristalli, me ne servono nuovi, preferibilmente grandi e meno lavorati. Sto pensando pietra di luna, tormalina, giada, agata, howlite, quarzo ialino – per dare qualche esempio.
3. The Northern Moon Node the Message from the Beyond: Astrology and Reincarnation: Reincarnation and Astrology
To be honest any astrology book talking about the lunar nodes would be nice :)
A dire il vero qualsiasi libro d'astrologia che parla di nodi lunari mi andrebbe benissimo :)
4. Carly Bybel palette
Carly is gorgeous and a talented makeup artist and her palette is so pretty! It may seem like there are same colors in the palette, but they are different, she swatched them in one of her videos. The price is not high at all, but it's the shipping that costs :(
Carly è stupenda e una makeup artist di talento e la sua palette è meravigliosa! Può sembrare come ci fossero dei colori ugali, ma swatchandoli si vede chiaramente la differenza. Il prezzo non è per niente alto, ma sono le spese di spedizione che te la mettono nel……
5. zoeva ROSE GOLDEN COMPLETE EYE SET VOL. 2
First, I need more eye brushes. Second, I've heard everyone speak so highly of their brushes. Third, aren't they pretty!?
Uno, mi servono dei pennelli per occhi. Due, ho sentito parlare davvero bene di loro pennelli. Tre, non sono bellissimi!?
---